A little gesture goes a long way...
When you choose to make your purchase a gift for someone special, not only do we take special care to take off price stickers & tags, but we also add in a complimentary hand-written greeting card to our luxurious branded packaging.
COMPLIMENTARY HAND-WRITTEN GREETING CARD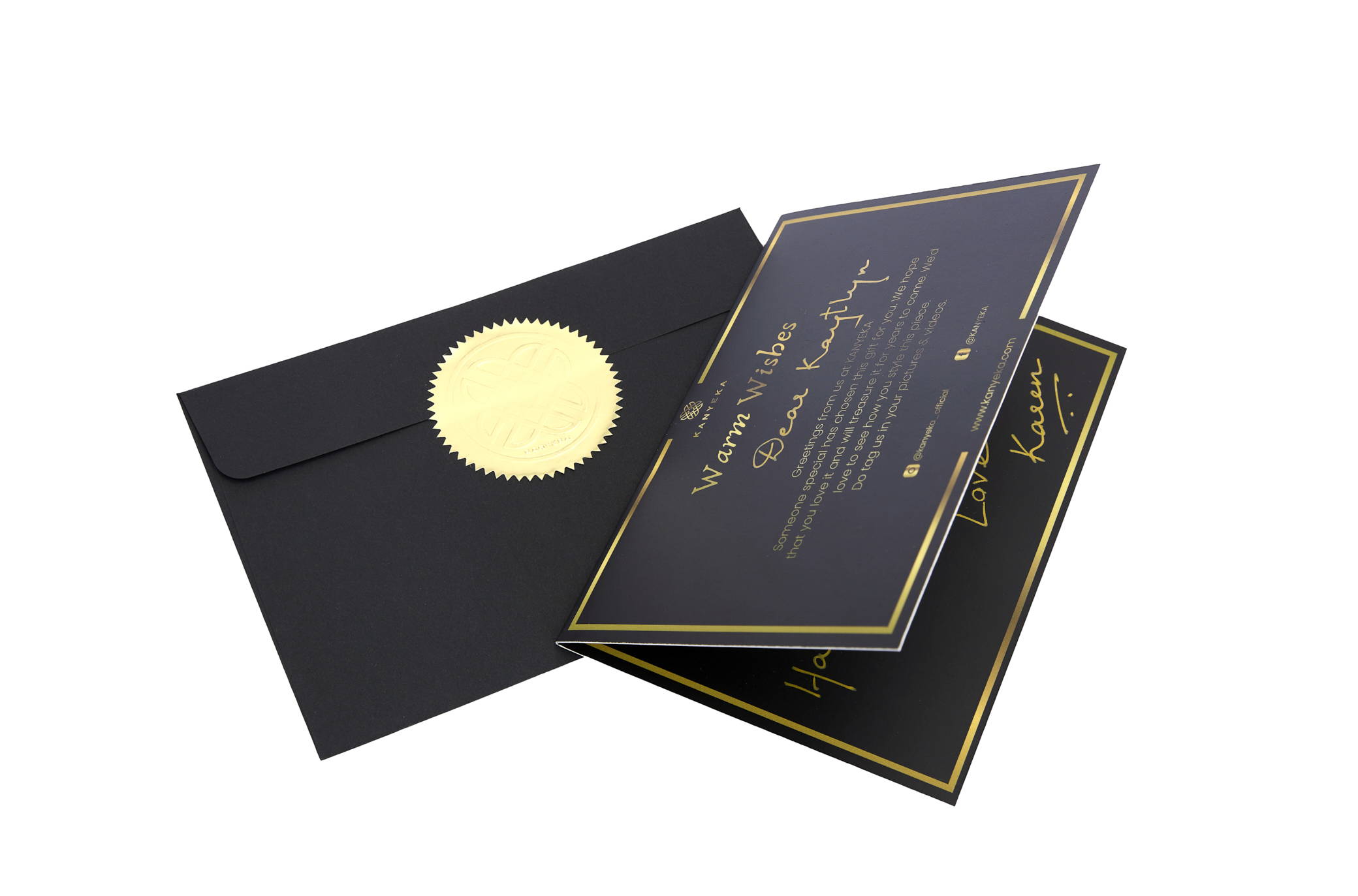 If you are purchasing an item as a gift for someone, do opt to 'MAKE IT A GIFT' on the product page. Once you do so, you will be able to enter a short gift message to the recipient in the drop down box below.
The thoughtful message you will have entered in this dropdown text field will be hand-written by us in a neat cursive hand.
For an added luxury experience, we will write your message in gold ink on our signature black card base.
Want to really make someone's day ?
Get this!
THE COMPLETE UNBOXING EXPERIENCE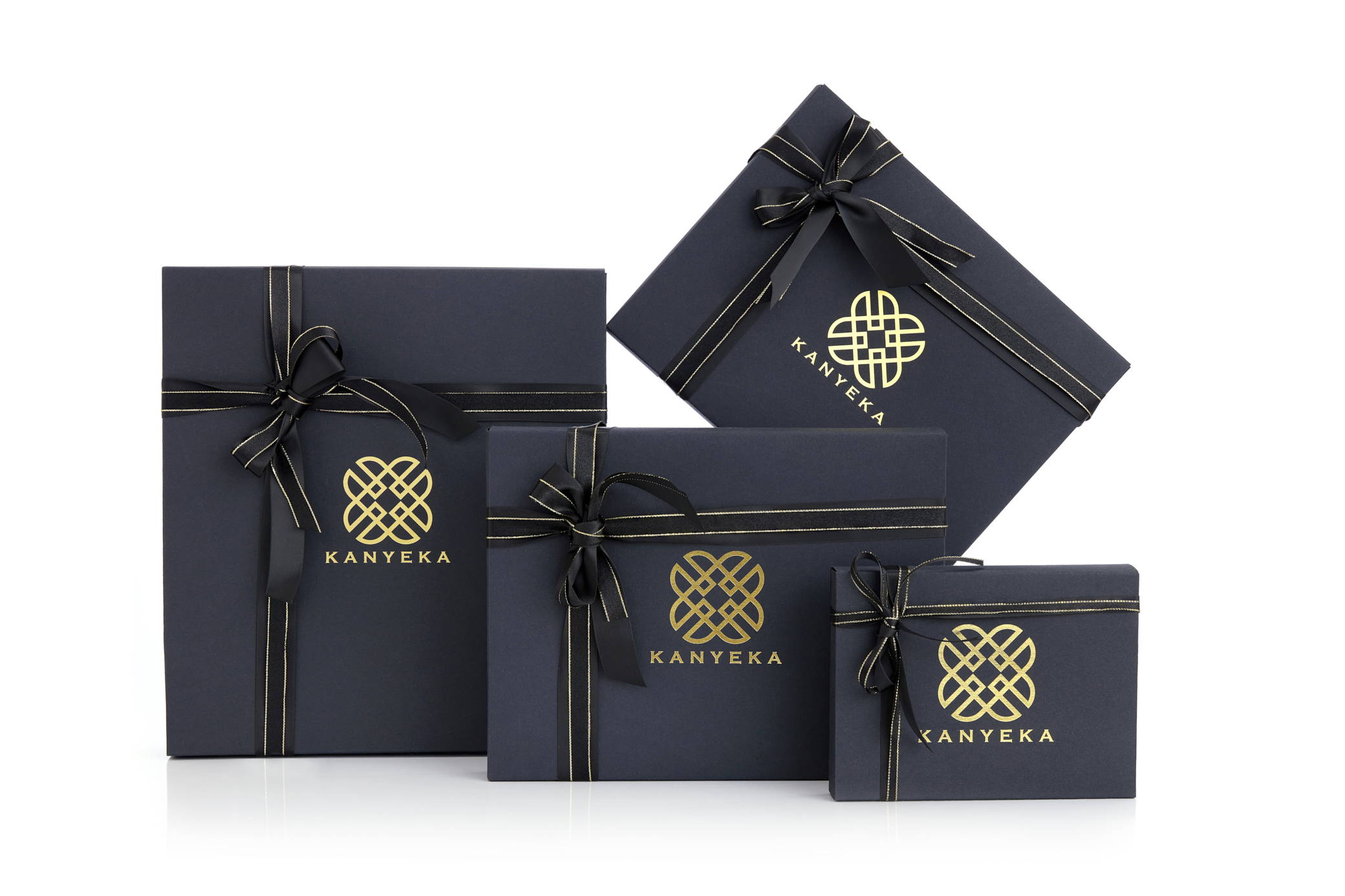 If you're looking to celebrate someone special, try our add-on PREMIUM GIFTING EXPERIENCE at just USD 15.
Add the element of surprise with layers of luxurious branded packaging in our signature black & gold colours.
The complete unboxing experience includes, a monogrammed paper-card gift box, satin ribbon bow detailing, wrapping paper, gold confetti & a gift card with envelope, all sealed together with our embossed gold seal.
There isn't a pleasure more satisfying than personally presenting someone with a thoughtful gift.
We promise. This would come a close second!
HERE'S HOW TO SELECT THIS OPTION
CART PAGE
You will see this add-on gifting experience option on the cart page where you will be able to select it. Once selected, the value of USD 15 will be added to your cart value.
TERMS & CONDITIONS
MULTIPLE ITEMS WITH ONLY A PART AS GIFTS
If you are buying multiple items in a single order, and only part of the items are gifts, for logistical reasons, we will not be able to ship them to you packaged separately, partly in gift packaging and the balance as a regular parcel.
So we encourage you to purchase gift items in a completely new order, separate from non-gift items.

GIFTS TO MULTIPLE RECEPIENTS
As we do not ship items from a single order to multiple addresses, if you are gifting two or more persons, please do make a new order for each recipient.
Looking for a gift for a dear friend,
or a supportive colleague ?
Check out with 'Make it a gift' & we promise, it's a wrap!